Finance Expert Doug Messina: Health Care Costs
Will Medicare cover my health care costs in retirement?"
Health care is one of the largest expenses most retirees incur in their later years, and Medicare only covers a portion of heath care expenses. It is broken up into different parts. Part A is offered at no cost, but mainly covers only expenses related to hospitalization. Part B requires a monthly premium, but makes medical services such as care from a doctor or tests more affordable. Part C is an alternative type of Medicare coverage provided through private insurers, at a cost. Part D is a prescription program that helps reduce the price of drugs. Medicare Supplement coverage is another form of coverage that charges a premium, but helps reduce out-of-pocket medical expenses.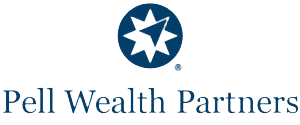 Doug Messina
615 Route 32, Suite 4

Highland Mills, NY 10930
845.241.8300
Ask Doug Messina a Question
www.ameripriseadvisors.com

Most hardworking Americans dream about retirement. Yet the road to retirement can raise questions along the way. If you wonder when, where, why or how to fulfill your retirement goals, you are not alone. Here are some common inquiries my team hears from clients who are planning for this major milestone – whether it's right around the corner or far off on the horizon. Remember that your dreams and financial situations are unique, and there is no one-size-fits-all retirement solution.
Comments
MUST READ NEWS
VIDEOS
---